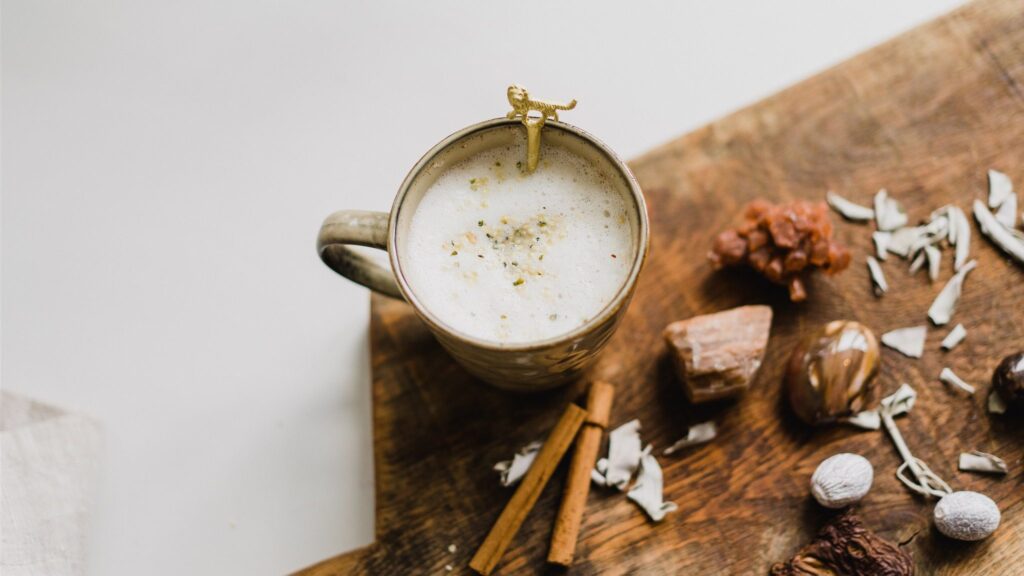 Quality
Mushroom & Herbal medicine

voor je welzijn.

Awaken by Nature is your GO TO community when it comes to support your well-being. Our love for the earth, nature and specifically paddenstoelen en het stimuleren van je medicinal herbs has resulted in 8 beautiful selected products from Mother Nature created with love and care. All our products have beneficial components, we inspire you to use them in a ritualistic way to really absorb their qualities into your daily lifestyle.
"Add a teaspoon mushroom powder into your daily cappuccino, smoothy, soup, breakfast bowl to boost your day! Or infuse your daily rituals with our herbal medicina blends."
Leer
ons

een beetje meer kennen.

Armijn & Noëlla are the founders of Awaken by Nature. Both are living in the Veluwe and ardent lovers of strolling in nature for hours, which is where their love for mushrooms and herbs originated. For centuries and in many cultures worldwide, mushrooms and herbs have been used to heal humans, the helende kracht van de natuur is in de loop der jaren ondergeschikt geworden aan de middelen uit farmaceutische industrie. We zijn steeds meer gaan beseffen dat we niet alleen van onszelf, maar ook van de natuur zijn losgekoppeld. Om die verbinding weer tot stand te brengen; zowel intern als extern met hulp van de natuur, zien Armijn en Noëlla als hun persoonlijke missie met Awaken by Nature.
Onze nieuwste inspiratie voor jou!
Vegan Chocolate Bowl

Nature is calling. awaken your senses Lekker en gezond! Rauwe Cacao Nibs in jouw bowl Gezonde tussendoortjes met Rauwe Cacao Vegan Chocolate Bowl 🥥 200 gr medjoul dadels🥥 vegan (kokos) yoghurt⁣🥥 kokosstukjes⁣🥥 Awaken by Nature raw cacao nibs⁣🥥 frambozen⁣🥥 chiazaadjes⁣🥥 rozenblaadjes ⁣als garnering (very Instagramable!)🥥 eventueel nog wat honing Wil je écht nog een extra …

Cordyceps Energybar – de natuurlijke powerreep

Nature is calling. awaken your senses Lekker en gezond! Energy bars van gezonde en natuurlijke ingrediënten. Met Cordyceps! Gezonde tussendoortjes met Cordyceps Cordyceps natuurlijke powerreep 200 gr medjoul dadels 50 gr kokosrasp 50 gr pistachenoten 50 gr pompoenpitten 150 gr amandelen 1 eetlepel Awaken by Nature Cordyceps 50 gr kokosolie 1 eetlepel Awaken by Nature …